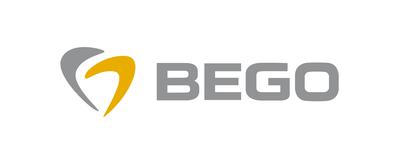 Press contact:
Mona Fendri
Wilhelm-Herbst-Str. 1
28359 Bremen
Deutschland

The BEGO Group is one of the internationally leading specialists in the field of prosthodontics and implant dentistry. Founded in 1890, the traditional German company provides dental technicians and dentists with innovative devices, instruments, materials, implants, services and methods for the production and processing of dental restorations. BEGO as an owner-managed company, now run in its fifth generation by Managing Partner Christoph Weiss, employs a global workforce of approx. 450 – and this number continues to grow. In 2015, BEGO was also the first company in the dental industry to market a 3D printing system ("Varseo"), developed in-house both with and for dental laboratories, for the fabrication of a wide range of dental restorations made from high-performance resins. BEGO has been a pioneer in dental 3D printing with the Selective Laser Melting (SLM) for over 15 years.

The online press compartments are a joint service of
Koelnmesse
and the original text press distribution service
press1
. The respective issuing companies are responsible for the content of the press releases. They exempt Koelnmesse from all third party claims which may arise from the use of the online press compartments. This exemption applies in particular to any violation of the copyright and trademark law. The exemption will also be applicable if the press release in question has already been removed from the online press compartments.